Peter Henschel —

​1948-2002

Unflagging Enthusiasm, Passion

If passion for music, friendship, humanity and all the wonderful things in life were the key, Peter Henschel would have lived past the century mark. Mortality being linked to other, more objective factors, and fairness in life being wholly arbitrary, it wasn't to be. Saturday last, this very large human, prominent in civic and arts affairs from his role as San Francisco's Deputy Mayor under then-Mayor Dianne Feinstein, 1984-88 to his final chairmanship, of the Berkeley Symphony Orchestra Board, died of a heart attack at the Henschels' second home in Timber Cove, at the age of 53. 
Greg Janick -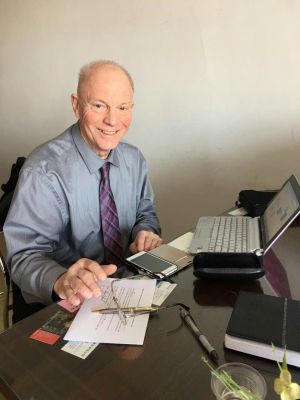 Greg has spent much of his adult life as a professional musician.  While still in college he co-founded the locally successful group Gabriel.  Perhaps the high point of his performing career came in New York, while he was part of a successful group, led by Sigmund Snopek.
As life went on Greg progressed to his next walk of life, that of a school music teacher and band director, in the town of Saint Thomas ND.  He met a lovely woman Deborah. They married and settled down togther.
The contribution Peter Henschel made in the nearly 30 years of professional life allowed him was far out of proportion to the general public's awareness of his role. For all the generosity of his spirit and personality, and his influence as a guiding force, he was not a celebrity. Neither was he a grey eminence, but rather, a mover. He was committed and energized to throw his whole person behind musical institutions for the best of reasons, an overwhelming passion for music. That passion began in his home town of Milwaukee, in its public schools, where he took up the trombone. It was deepened at Harvard, where he played in the band and sang in the Glee Club, meeting his future wife, Kathy, in that chorus. (Their first date was a Boston Symphony concert). They continued singing together here in the Oakland Symphony and Chamber Choruses, and in the San Francisco Symphony Chorus from 1973 to 1981.
Peter Henschel was so engrossed in volunteer work for musical institutions that fellow board members might well have thought he was full-time at it. His professional career, in government and education, while equal, was actually separate. After graduating in 1971 from Harvard, where he majored in Government and was a passionate anti-war protester, he joined the first class in UC Berkeley's graduate school of public policy, now the Goldman School of Public Policy. With a master's degree in public policy under his belt, in 1973 Henschel started out in a government consulting firm, and went, in succession, to the Alameda County Office of Program Evaluation and to a senior management position in San Mateo County, before coming to the senior advisory management program in San Francisco's City Hall in October 1979.
Working with Dianne Feinstein during the transition following Mayor George Moscone's death, he was appointed DeputyMayor in 1984, a position he held for Feinstein's final four years as Mayor. In London for the next three years, where his wife served as treasurer for Chevron in Europe, Peter ran a program specializing in public/private partnerships, reporting to Prince Charles. 
​After the Henschels' return to San Francisco in 1990, he became the executive director of the Institute for Research on Learning in Menlo Park (until mid 2000). He was also continuously serving as an advisor to companies on learning and knowledge management/sharing issues. Last May, he joined the Stupski Family Foundation in Mill Valley as its Chief Learning Officer, in charge of a national program to share tested public education innovations with school districts.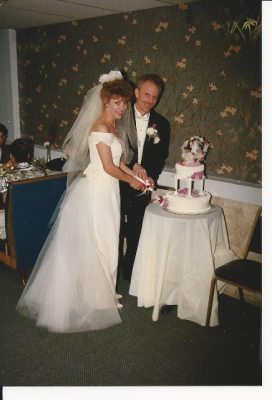 Tragically, Deb was stricken with a rare and aggressive form of cancer.  She passed away in July of 2014.  The funeral was held here in Milwaukee, and I was there.  Greg picked up his alto saxaphone at the conclusion of the memorial service and played a heart felt, a capella version of Amazing Grace, in honor of Deb.  It was a performance truly worthy of the professional musician that Greg is.
In the time since the loss of Deb, Greg has found a completely astonishing way to deal with it, and embark on a new phase in life.  I recently got the following email message from him:
Tom, I am living in Zhuhai China. It was the best thing that I have done since Deb died. I love it here, and yes, I have met someone. Her name is Li.  Marriage maybe later. I am also teaching English and music very successfully.  Greg.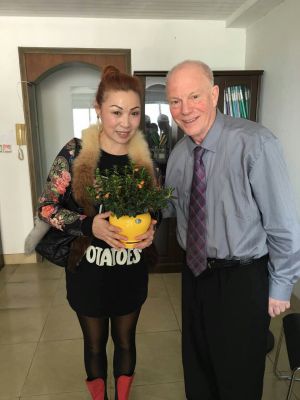 Glenn Mathes -

"Life on the New Frontier"
In the 1990s, his volunteer service began with his critical role on the executive committee of the SF Performing Arts Library and Museum, where he was instrumental in securing its move to the Veterans Building, and then in chairing the search committee that led to the appointment of its current executive director. As president of Chanticleer's board for two years, he took that organization through a difficult period, heading the search that led to the appointment of an artistic director to succeed Louis Botto. Then he was appointed to the board of Meet The Composer (in New York City), and became active in its national programs to support composers through residencies, commissions and other ways. Exactly one year ago, he was named chairman of the Berkeley Symphony's board. He also served on the schools committee of the San Francisco Symphony.


For the some 30 years of his life here, Peter Henschel was a habitué of Bay Area concert halls and the Opera House, likely to be encountered at most major performances, and when not here, in halls in the East and Europe. Bolstered by a vast collection of CDs, kept more current than most, and in which he would immerse himself and his friends, the volume high, the "surround" total, his knowledge of that music was extensive. It was serious enough that he won and sustained friendships with leading opera and concert artists, a great source of pride and pleasure for him.


Meanwhile, he still found time and, of course, energy, for so much else that he and his comparably active wife, Kathy, shared. Besides the building of their dream second home at Timber Cove, by itself an impressive creation, there was their constant traveling and his serious photography (he produced museum-quality landscapes, especially of Alaska).
The whole thing about him was his unflagging enthusiasm, an optimism and can-do spirit that was infectious in his social relationships, inspiring in board and committee meetings, and crucial in his finding a "way," whether it be the solution to a knotty problem or dilemma or the reconciliation of different points of view. He was hard to resist. At the outset of the millenium, he forwarded to friends 19 "Instructions for Life" attributed to the Dalai Lama, ranging from "great love and great achievements involve great risk," mutual respect, to "Open your arms to change, but don't let go of your values." In retrospect, it's clear that he followed and agreed with those wisdoms, in a life of conviction, all too brief, fuller than the lives of those of us who have half again as many years.


Peter Henschel is survived by his wife Kathleen; his mother, Annerose Henschel, and sister, Deborah Asimov, both of New York City; his brother, Gregory Henschel of Washington DC; his stepmother Lila Henschel of Wisconsin; step-brothers David Foster of Texas and William Foster of Wisconsin; and all their families. Information about a public celebration of his life will be forthcoming.
(Robert P. Commanday, the senior editor of San Francisco Classical Voice, was the music critic of The San Francisco Chronicle, 1965-93, and before that a conductor and lecturer at the University of California, Berkeley.)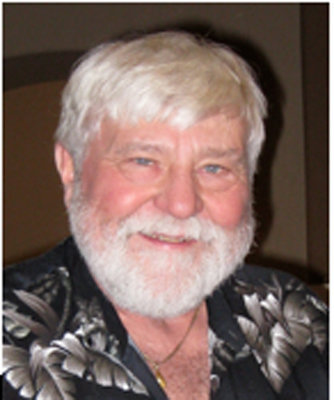 This obituary appeared in the Kodiak Daily Mirror:

Glenn Mathes passed from this life on April 17, 2012. He was born on Christmas day, 1948, and raised in Milwaukee, Wis. — which explains his love for cheese, beer and his Green Bay Packers. In 1969, Glenn took his first real adventure. With just a backpack, he hitchhiked up the Alcan Highway and ended up on Kodiak Island. He earned enough money salmon fishing to return to University of Wisconsin Madison with $1,000 and his prized .308 Winchester.

In 1970, having survived the late 1960s "college experience," he transferred to UW Milwaukee, where he met the love of his life, Mary. They married in 1971 and took off in their 1963 Rambler station wagon for Glenn's other new love, Alaska. In typical Alaskan style, they set out to live their dreams in Bell's Flats on Kodiak Island, starting from scratch, without electricity, water or phones, their home came to life with the help of many, all of whom remain lifelong friends.

The first summer in Kodiak included the mandatory slime line cannery jobs. His next two years were spent on the Salu, one of Kodiak's first and best shrimp draggers. Glenn was also a member of the local carpenters' union — and according to him, he built the oil pipeline. Other accomplishments include spearheading the formation of the Bell's Flats Road Service District, being its first chairman, and being instrumental in the formation of the Flats' new volunteer fire department, manned by the "Fire Sharks."

Meanwhile, Mary was making leather bags by the light of a Coleman lantern with a treadle sewing machine. As the business gained momentum, Mary and Glenn realized his sewing skills were needed, Glenn having learned to sew as a child from his G'Ma (grandmother). Not only was this his chance for indoor work, he also could be part of the creative process.

Together they became Lazy M Leather Company, aka "Leather Goddess" and "Leather Guy." They had stores in both Kodiak and Homer and participated in numerous art shows around the state. Many bags and many more friends were made throughout the years.

Glenn totally embraced the diversity of the Alaskan lifestyle he found here. He loved beachcombing, skiing, hunting and fish camps, clam digging and ice fishing. However, what he really loved was the camaraderie and friendships that allowed anything, "as long as no one gets hurt."

We will all miss our friend Glenn and will keep him forever in our hearts.

Friends are invited to share in celebrations of his life Sunday, May 6, in Kodiak at the Buskin Beach House, 3-6 p.m.

Potluck and stories are appreciated, but not required.

Memorial donations may be made to Cardiovascular Research Foundation, 3841 Piper St., T-100, Anchorage AK 99508, or to Hospice of Kodiak, PO Box 8682, Kodiak, AK 99615.

Glenn would want to share one last quote from Joan Baez: "You don't get to choose how you're going to die. Or when. But you can decide how you are going to live now."